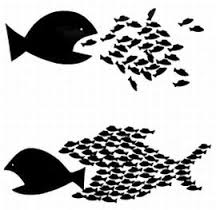 The problems with our current economic system have long been glaringly obvious: its reckless disregard for human and environmental welfare, the gross inequalities it creates, its corrosive effect on our communities, and its ongoing failure to provide secure, dignified livelihoods to countless millions.
But what can we do about it? How can we create viable alternatives to this destructive and unjust economy? What kinds of enterprises and movements can thrive within our present economy but also pave the way for its transformation?
This short workshop will explore what the co-operative model has to offer as a practical, accessible, down-to-earth strategy for addressing the economic and social problems that we face today.
We will:
discuss how co-operatives support and enable the solidarity economy,
showcase impressive examples of co-operatives that are redefining work, competing with traditional businesses, and changing the world,
workshop how co-ops can meet our local needs in exciting, new ways,
provide practical advice about how to start a co-op and direct you to more detailed resources.
When: March 20 (Thurs), 7-9 pm
Where: Ross House, Meeting Room 1, Ground Floor, 247 Flinders Ln, Melbourne
Cost: $10/$5 (cons.)
Registrations (
via Eventbrite
) are essential
Organised by CoopWorkshop in association with Borderlands Cooperative
CoopWorkshop exists to foster and support social and collaborative enterprises through information-sharing, workshops and opportunities for collaboration.
Borderlands Cooperative is dedicated to providing and disseminating knowledge and resources that facilitate social change work.
(on behalf of Regan Bleechmore)